Nate Kloosterman
Nate earned his doctorate in Physical Therapy from Andrews University. He is a board-certified Physical Therapist with the advanced designation of orthopedic clinical specialist (OCS). He has extensive post-graduate training in manual therapy, including a trigger point dry needling certification.
Nate has been involved in teaching at Andrews University for the differential diagnosis in the doctor of the physical therapy program. He was instrumental in developing a curriculum for advanced courses in medical exercise therapy (MET) taught to practitioners throughout the United States.
Nate founded PhysioPoint Therapy and Wellness in January of 2014. He enjoys spending time with family, biking, skiing, playing golf, and participating in community events.
Matt Gentry
Matt grew up in Oregon and attended Stanford University on a wrestling scholarship, where he received a degree in human biology. After graduation, Matt coached Division I wrestling at Stanford while also competing internationally on the Canadian Olympic team, culminating in representing Canada at the 2008 and 2012 Olympic Games. After retiring from competition following a fifth-place finish in the London Olympics, he and his wife relocated to the Midwest.
Matt received his doctoral degree in physical therapy from Governor State University. The faculty nominated him for the Alpha Eta Honor Society, the Allied Health Professionals' national honor society for academic and professional excellence. Dr. Matt is interested in serving clients with sports performance needs, orthopedic conditions, and pediatric clients with neurological conditions. He now resides in Manteno, Illinois, with his wife and three small children.
Briana Narcissi
Bri received her doctoral degree in Physical Therapy from Governors State University in2020. She plans to continue her Physical Therapy education by obtaining additional certifications for trigger point dry needling. Bri enjoys working with patients of all ages with various musculoskeletal/orthopedic and neuromuscular conditions. Observing how physical therapy played a significant role with her own family members and playing competitive basketball for a State Championship team, Bri was motivated to pursue this rewarding career. Being a part of a patient journey and helping patients achieve their goals is very fulfilling. In her free time, Bri enjoys exercising and being active. Spending time with family and friends and watching movies are my favorite times.
David Cobb
David received his doctoral degree in Physical Therapy from Governors StateUniversity. As Vice President of the Physical Therapy Student Association for the class of 2020, Dave received the Outstanding Graduate Student Award after being nominated by faculty and Governors State's Student Life organization for making significant contributions to student life on campus. As Dave continues to learn and grow in the physical therapy profession, he will pursue further education in TriggerPoint Dry Needling, Vestibular Rehabilitation, and Sports Rehabilitation.
In Dave's spare time, he loves to run, exercise, read, watch cute dog videos, participate in races, travel to National Parks, and spend quality time with his friends and family.
Curtis Munday
Curtis earned his degree from Ivy Tech community college and practices as a physical therapist assistant (PTA). He is currently continuing his education in pursuit of his doctorate in physical therapy. He has experience working with clients of all ages and a variety of orthopedic and neurological diagnoses. He also has extensive training and expertise in Pilates and Redcord suspension therapy and works closely with other therapists at PhysioPoint.In his free time, Curtis enjoys living an active lifestyle consisting of sports and working out. He makes time for these activities when he is not studying.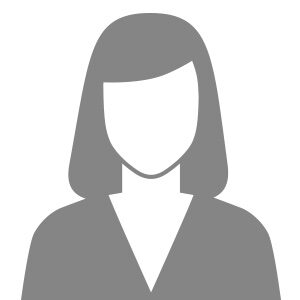 Kelsey Mulder
Kelsey grew up in Michigan where she attended Spring Arbor University on a Softball scholarship and received a degree in Health and Exercise Science. After graduation, she went straight to grad school to receive her doctoral degree in physical therapy from Grand Valley State University. Kelsey enjoys working with those with various orthopedic/musculoskeletal conditions as well as neurologic conditions. She is looking forward to furthering her education by receiving additional certifications. In her free time, she enjoys working out, crafting, and anything outside. Kelsey and her husband are currently enjoying the newlywed life in Highland.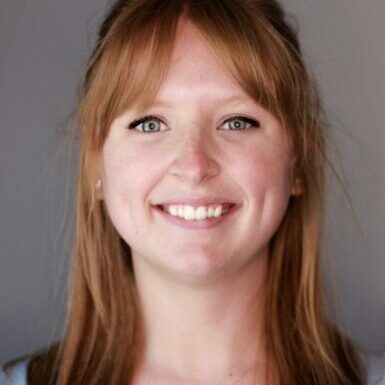 Nicole Olthoff (CA)
Nicole received her Associate's Degree in Radiological Sciences from Indiana University Northwest and is thankful for her experience as an X-Ray technologist. She loves the client interaction at PhysioPoint and caring for each person who walks through the door. In her spare time Nicole loves playing games with friends and family, going fishing with her husband, and doing just about anything crafty!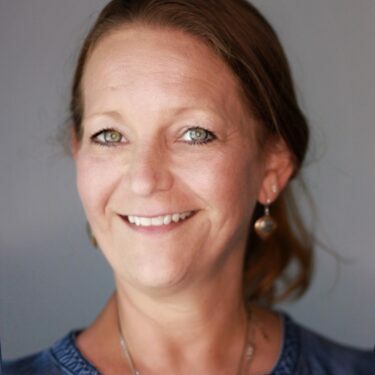 Gail Hooper (Front Office Coordinator)
Gail has resided in Crown Point, IN for the last 22 years. She is a wife and mother of 2 lovely daughters. Gail is very happy to be part of the Physiopoint team and enjoys helping and connecting to all the wonderful people who come here for care.
In her spare time, Gail enjoys gardening, which has been mainly inspired by her parents. She also enjoys crocheting, snuggling her pups, and spending time with her family boating and fishing.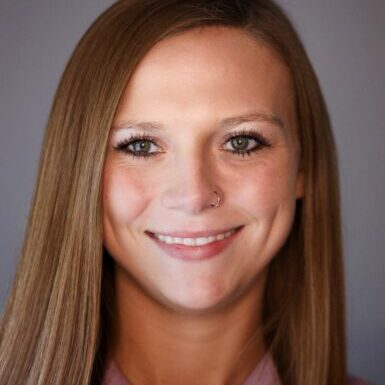 Sarah Williams (CA)
Sarah is working towards her Bachelor of Radiological Sciences with a concentration in Sonography from Indiana University. She enjoys getting to know all of the clients at Physiopoint and helping them work towards feeling better.
When she isn't at work Sarah enjoys hiking, taking her dogs on walks, baking, and spending lots of time with family and friends. She is excited to be a part of the Physiopoint family!
What are you waiting for?
Pain Relief Starts Here and Now!
By working at the causes of pain rather than putting out the fire, you can find relief, become more comfortable, and be freed from the pain cycle. Learn more about how our team of highly qualified therapists with their special assessment tools will help you manage your pain – so you can get back to doing what you love.